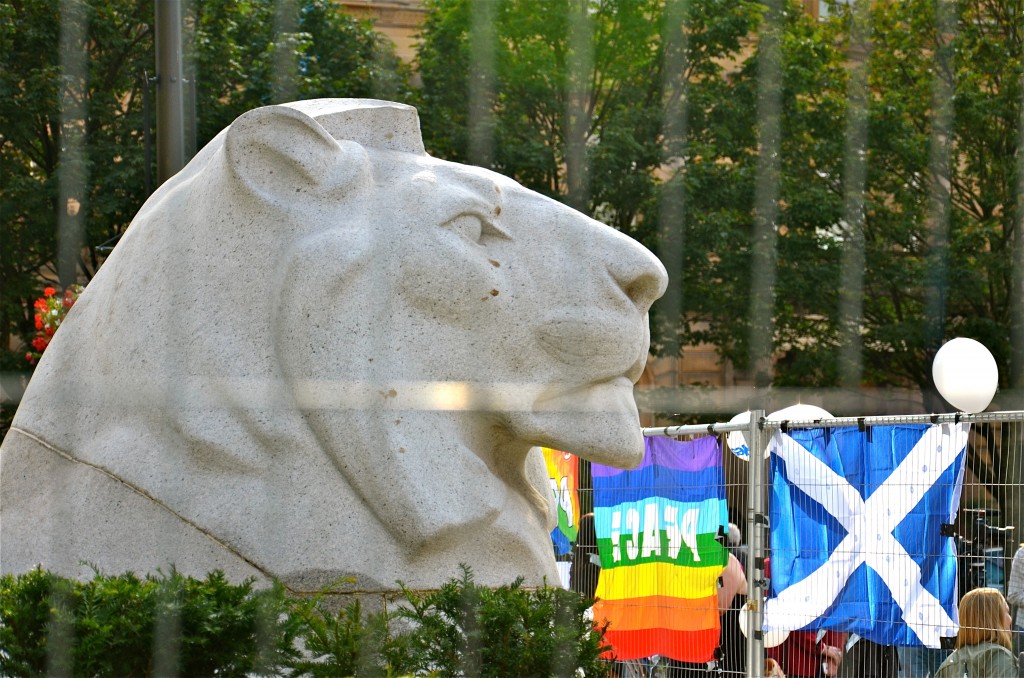 GEORGE Square in Glasgow city centre  became nicknamed 'Independence Square' by Yes campaigners during the 2014 Scottish referendum campaign. The historic square has witnessed many political events over the years – from the Battle of George Square during the Red Clydeside era, when English troops were sent to Scotland amid fears of revolution, to the Yes and No referendum rallies in 2014.
Following the result of the September 18 referendum, George Square witnessed a night of violence which the media blamed on Loyalist groups. The following day, the square hosted a Loyalist flue band parade, with Union Flags hoisted high and the sound of fifes-and-drums. It was followed by a demonstration calling for peace after the previous night's trouble. Later came numerous unofficial gatherings of pro-independence Yes campaigners debating what the referendum result meant for the future of Scotland and the rest of the British Isles.
Over the weekend, independence sympathisers wrote political slogans, song lyrics and the names of Scottish cities and counties which had voted Yes. Dolly Parton was quoted in some graffiti. Elsewhere there were messages of solidarity to rebellious voters in Glasgow, Dundee and other regions  who had voted Yes.